Home
Talk

0
32pages on
this wiki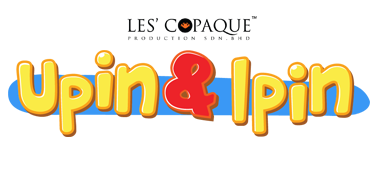 Welcome to Upin Ipin Wikia!
Edit
The series about five years old malay twin brothers named Upin & Ipin who lived with their elder sister,Ros and grandmother,Uda (Whom they call Opah) in Kampung Durian Runtuh.Watch them as their explore and learned a new things in life with their family and friends on TV9  and Disney Channel Asia:(Saturday to Sunday 3PM)
Upin & Ipin
Edit
Upin & Ipin are twins that live in Kampung Durian Runtuh. They live with their sister, Kak Ros and Opah, their grandmother. Upin & Ipin parents died after they were born under an unkown circumtances.
Upin & Ipin is originally created as a side character for the film Geng:The Adventure Begins by Mohd Nizam Abdul Razak,Mohd Safwan Abdul Karim,Muhammad Anas Abdul Aziz and Usamah Zaid,the founders of Les' Copaque.Nizam,Safwan and Usamah was a postgraduates which initially worked as an employees of other production company before met the former oil and gas trader,Haji Burhannudin Radzi and his wife,Hajjah Ainon Ariffin (Who also the voice of Opah) in 2005 and opened Les' Copaque Production company.